The Triangular Trunk Fish by Sir Charles Linnaeus & Ebenezer Sibley (1806)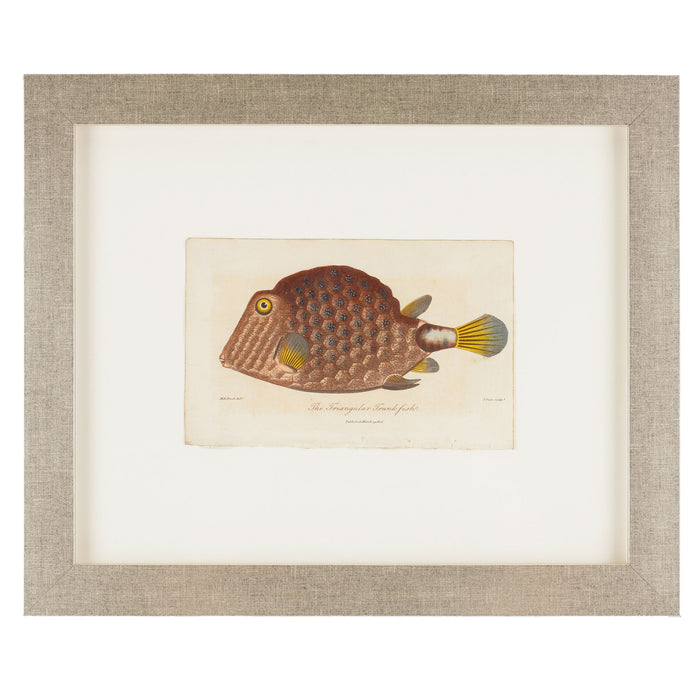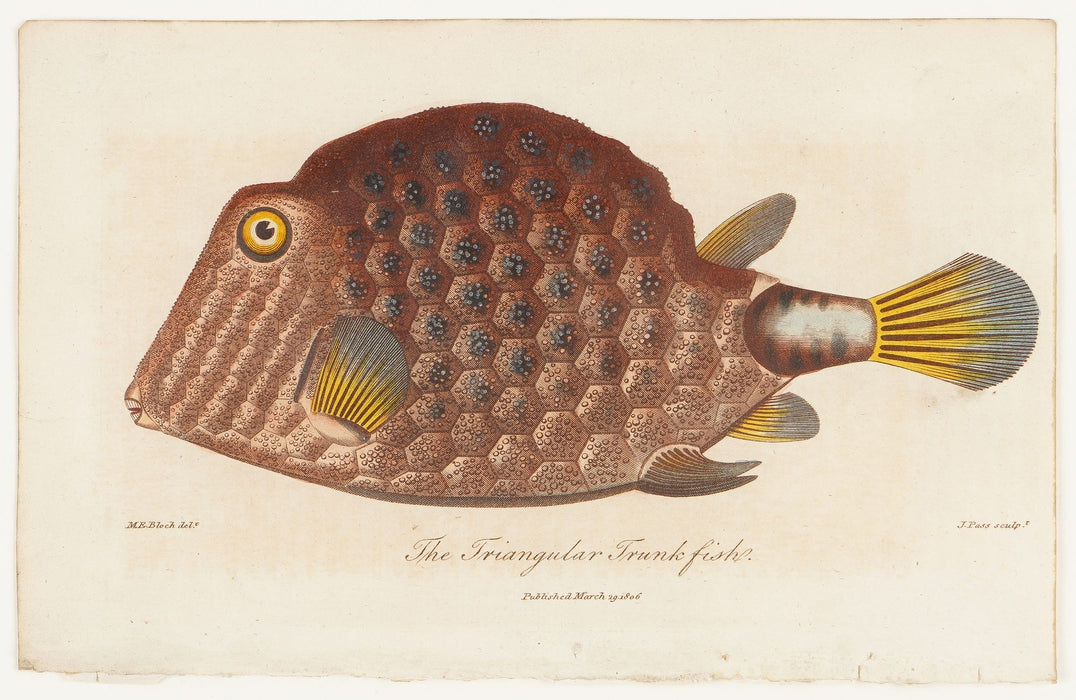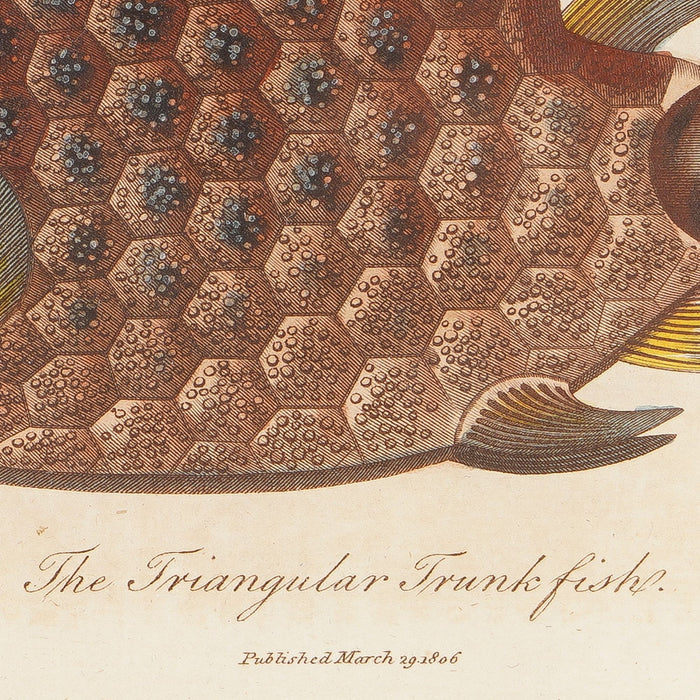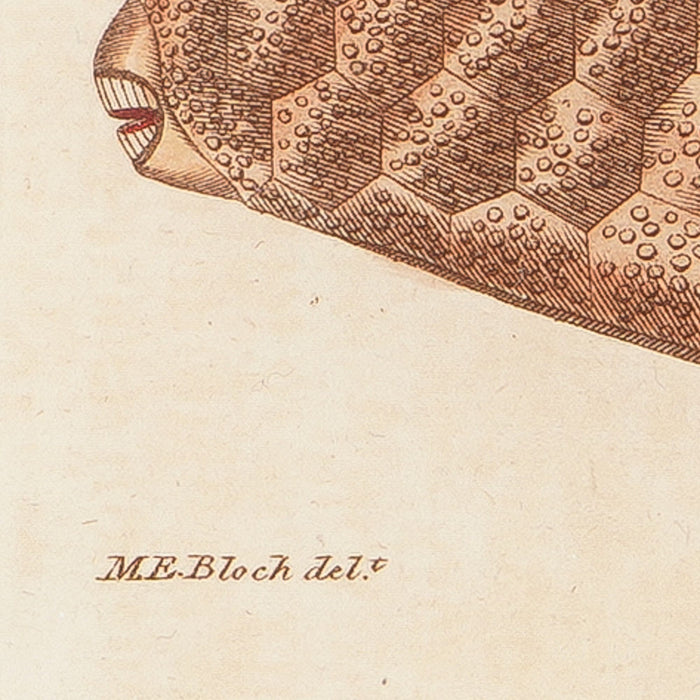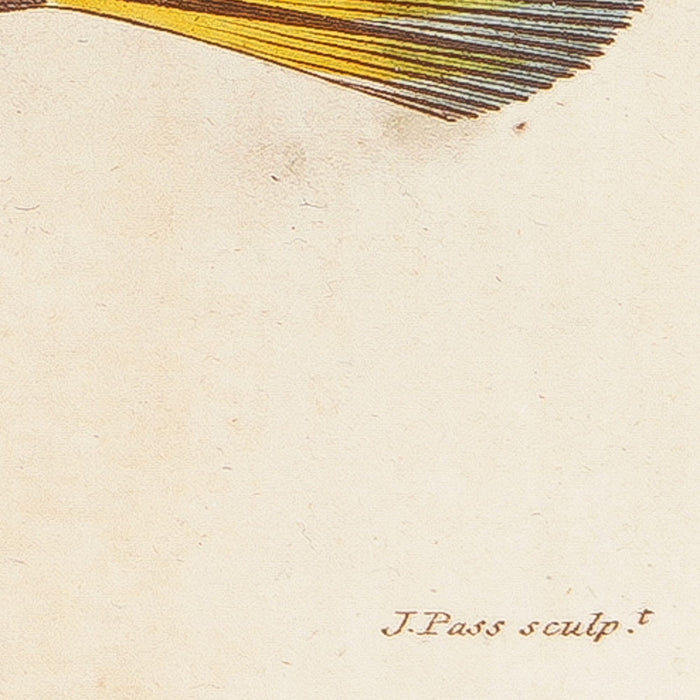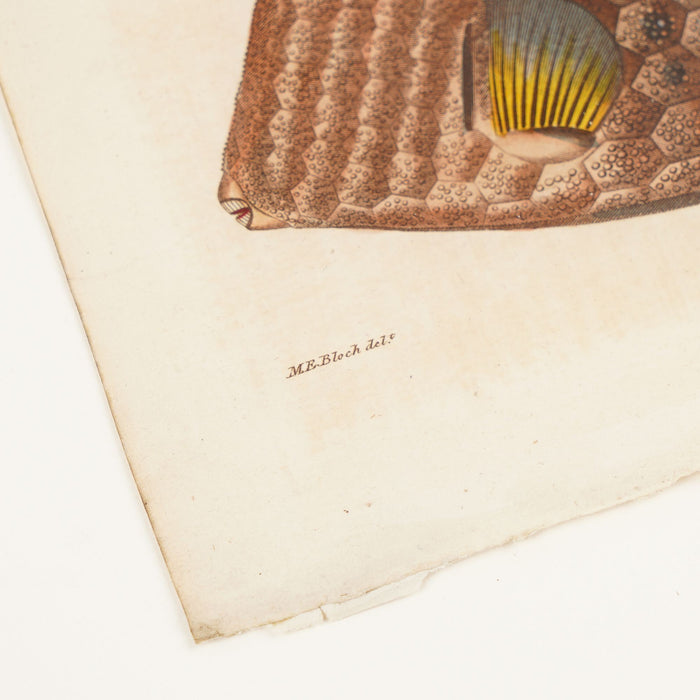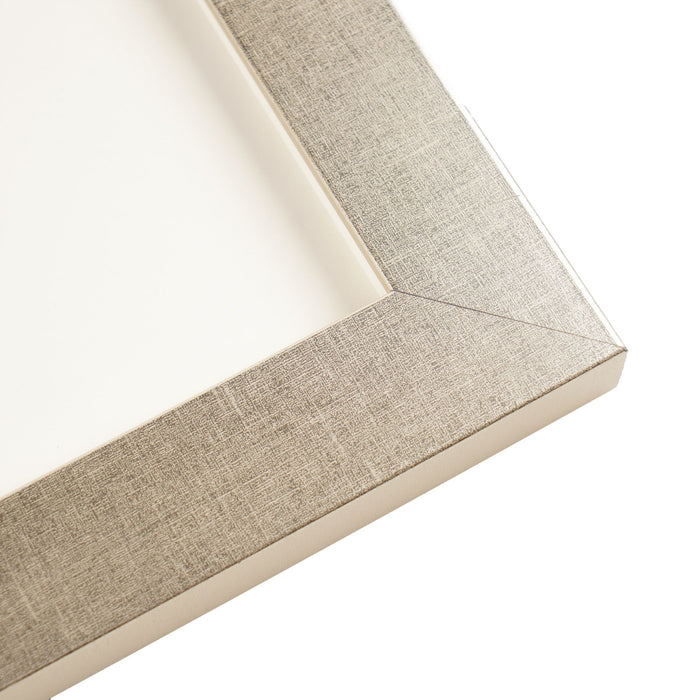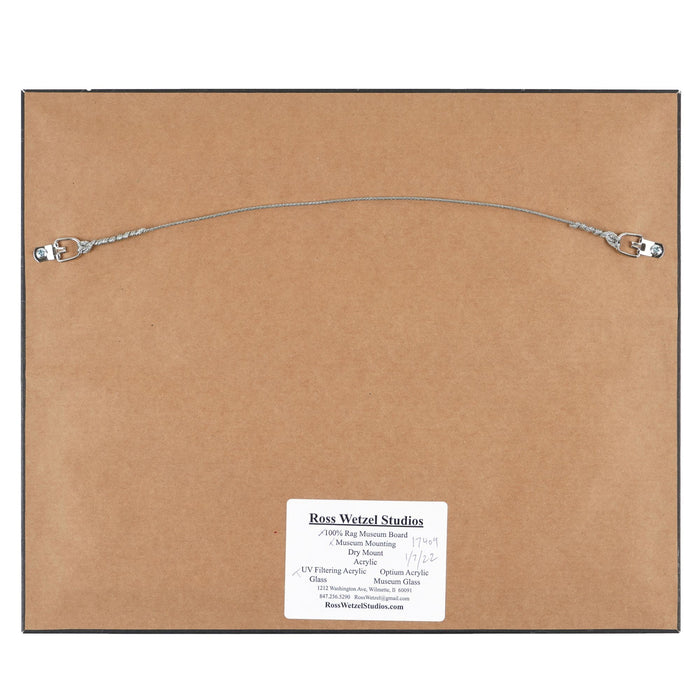 This scarce first edition hand colored engraving is from Sir Charles Linnaeus & Ebenezer Sibley's "A Genuine and Universal System of Natural-History" or the "Magazine of Natural History." The work was printed in London between 1794 and 1810. Carl Linnaeus (also known as Carl von Linné) was a Swedish botanist, zoologist, taxonomist, and physician who formalized binomial nomenclature, the modern system of naming organisms. He is known as the "father of modern taxonomy." 
The engraving is by J. Pass after Marcus Eliezer Bloch (1723-1799) a famous German medical doctor, naturalist and ichthyologist. His richly illustrated primary work, "Allgemeine Natur-geschichte der Fische (The General Natural History of Fish)" also known according to the short form of its French title as "Ichthyologie," is generally considered one of the most beautiful books on fishes ever published.
Signed in the engraving: M.E Bloch del. (lower left) J. Pass sculp. (lower right) Published March 29 1806 (bottom center)
England, 1806.
Condition: The work is in good to very good condition overall and the color has remained rich and vibrant. There is some occasional offset, smudging, foxing, toning, or faint marks to the work. There are few minor imperfections to be expected with a work of this age.
Materials: Paper, Hand Colored Engraving
Dimensions: 16-1/2" W x 13-51/2" H x 3/4" D (framed)
8-1/4" W x 5-1/4" H (artwork)
SKU: 8929
Tear sheets are available on request. 
SHIPPING & DELIVERY:
The Federalist Antiques ships throughout the Chicagoland area, Nationally, and Internationally. The cost of shipping or delivery is not included in the purchase price and will be a separate charge. 
Before purchase please contact us for a shipping quote: info@federalistantiques.com
Our complete Shipping & Returns policies are here
Request Hold
Thank you for your interest in this piece!