White nephrite jade carved and pierced circular pendant (1800's)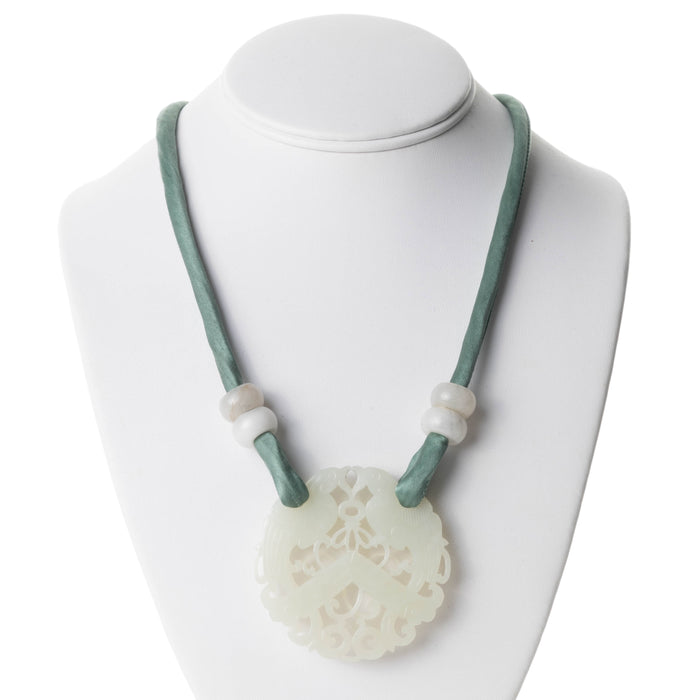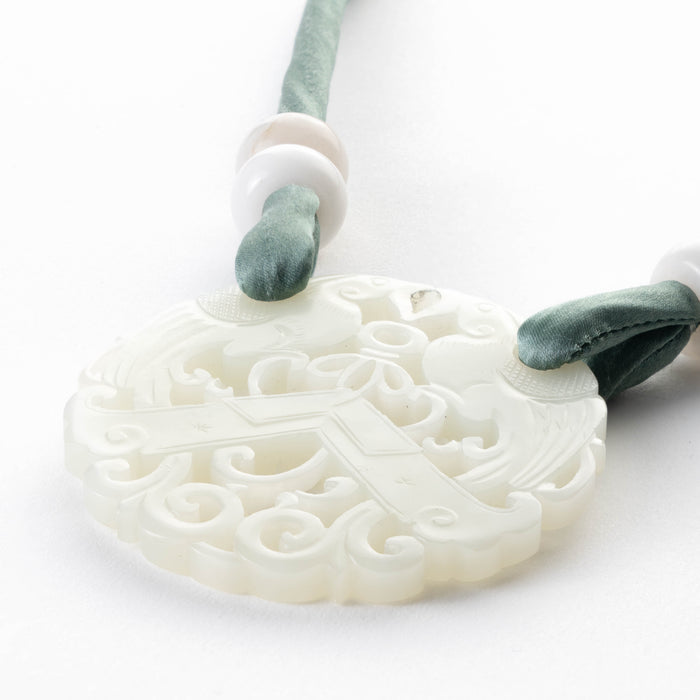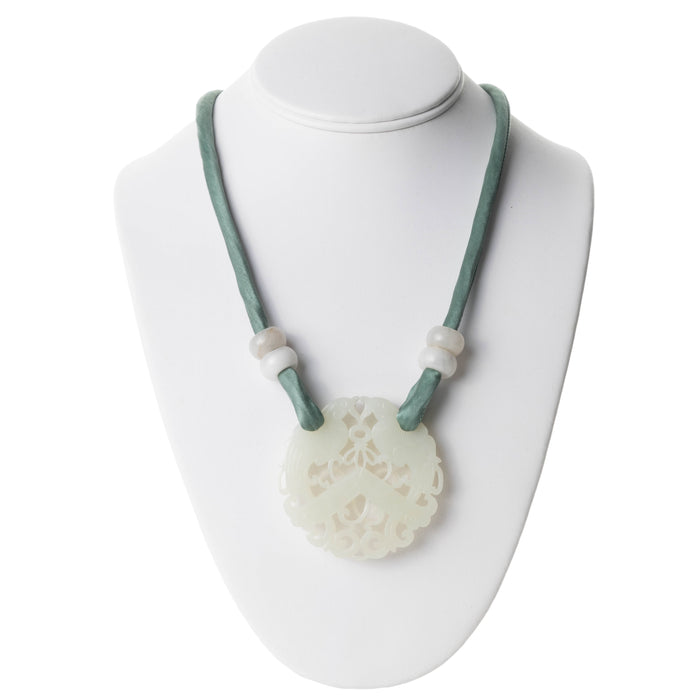 Finely carved and pierced circular mutton fat nephrite jade circular pendant. The decorative elements of the jade pendant consist of two confronting phoenixes holding a perforated disk from which a Qing – an L-shaped resonating jade percussion instrument – is suspended, and hanging ribbons intertwine with the long tail feathers.
The jade Qing is a homophonous pun with the word 'Xing,' a word for celebration, and the long ribbons are symbols of longevity. Phoenixes, Qing, and ribbons all together represent the celebration of longevity.
The pendant has been mounted with flanking pairs of translucent white jadeite beads on a 1/4" celadon green silk cord with sterling lobster clasp.

China, made for the Chinese domestic market, 19th century.
Materials: White Nephrite, White Jadeite, Silk Cording, Sterling Silver
Dimensions: 2-1/4" D x 18" L
SKU: 6537
Tear sheets are available on request. 
Shipping and delivery costs for this item are calculated at checkout.
Our complete Shipping & Returns policies are here
Request Hold
Thank you for your interest in this piece!