Michael Kneebone Italian cameo pendant with pearl earrings set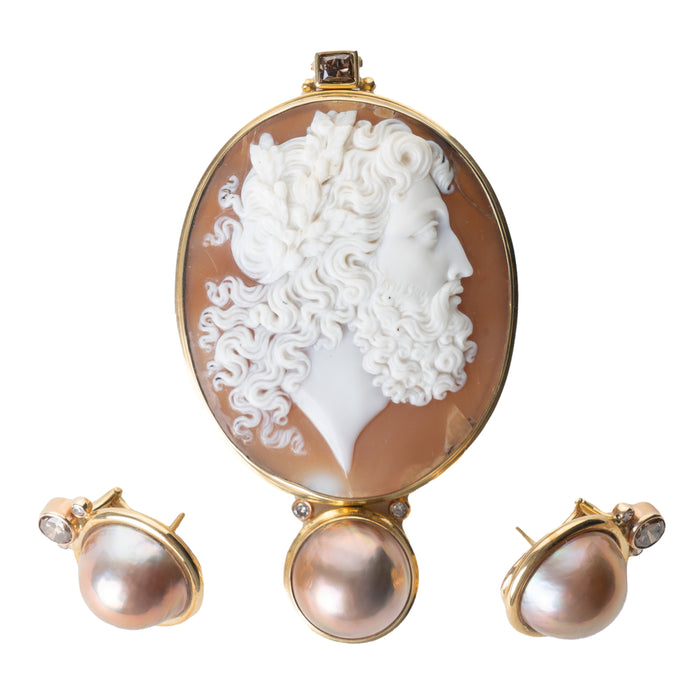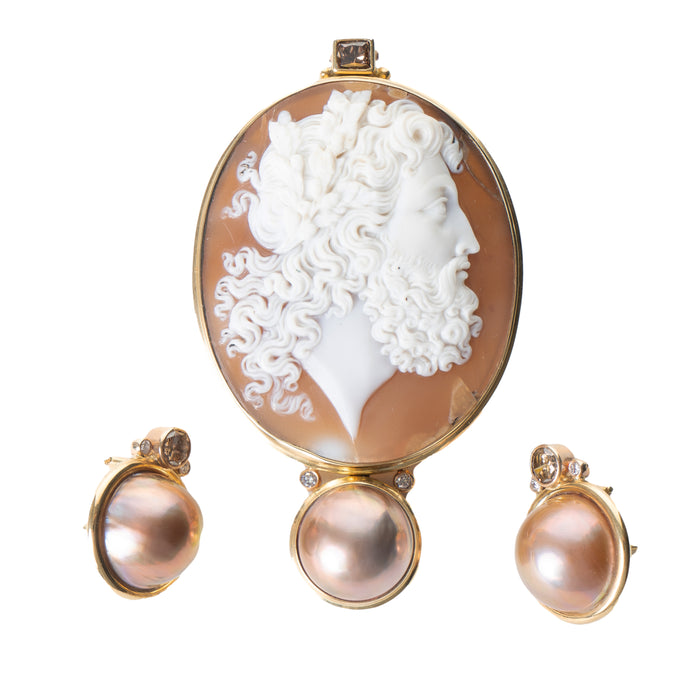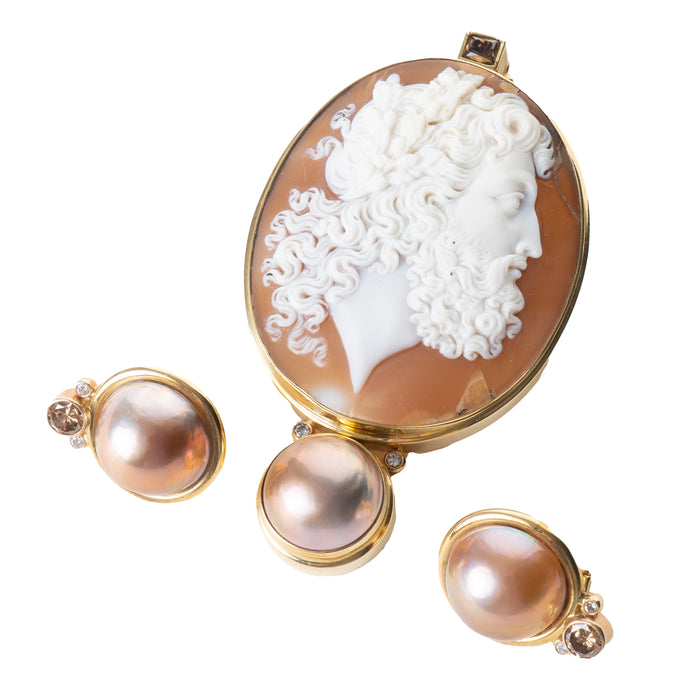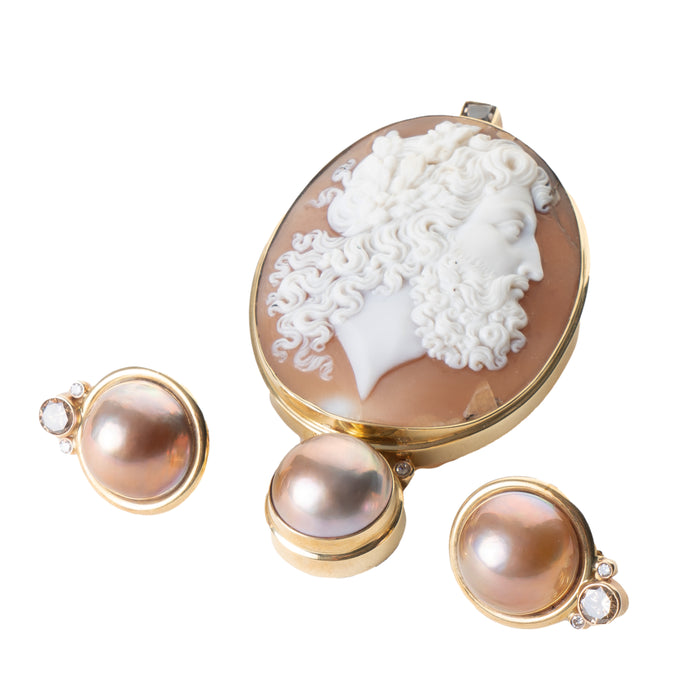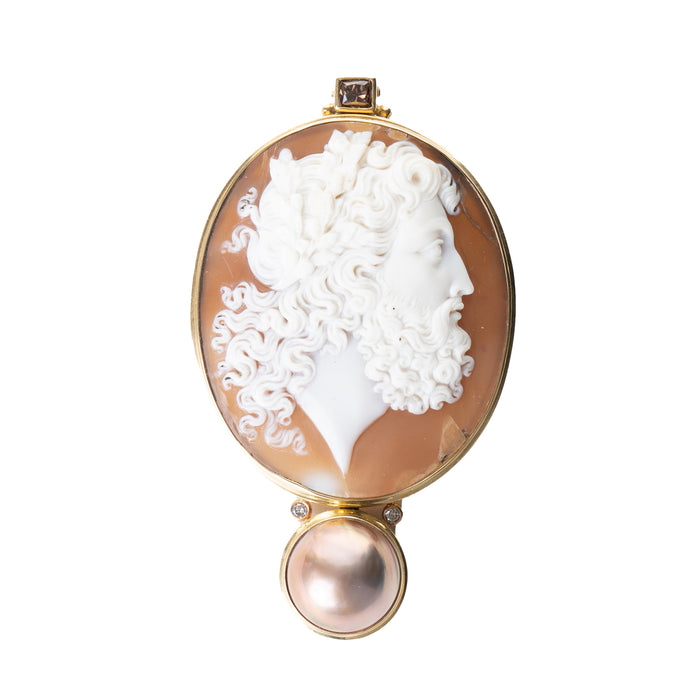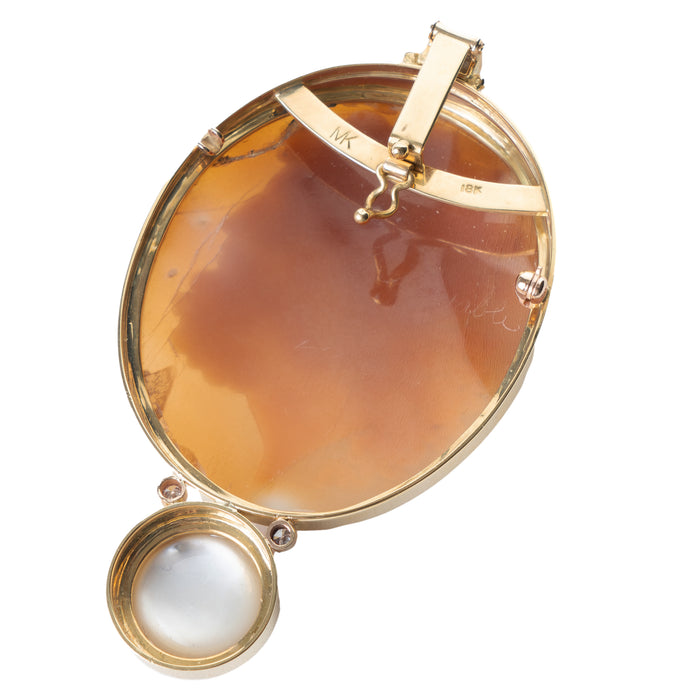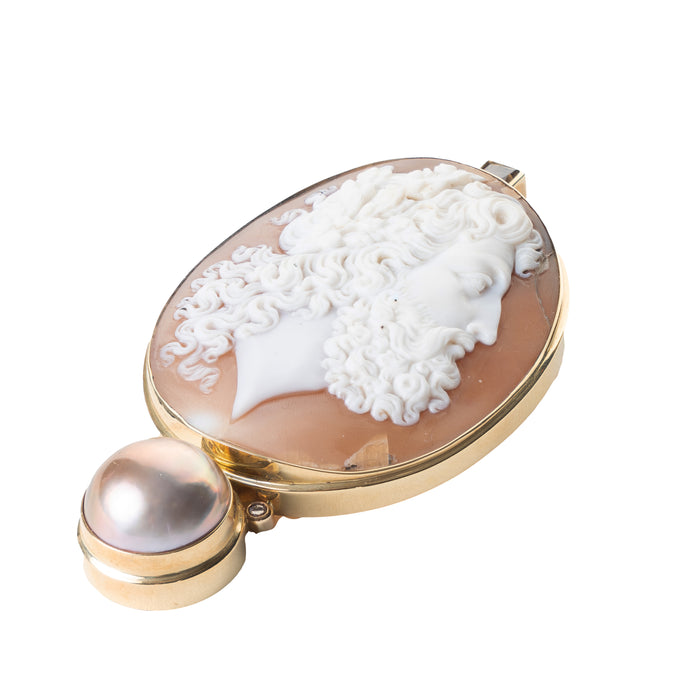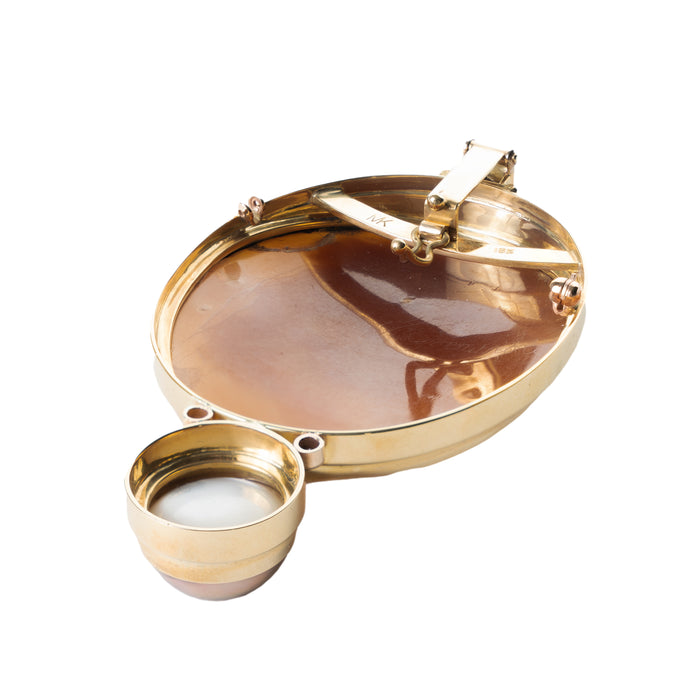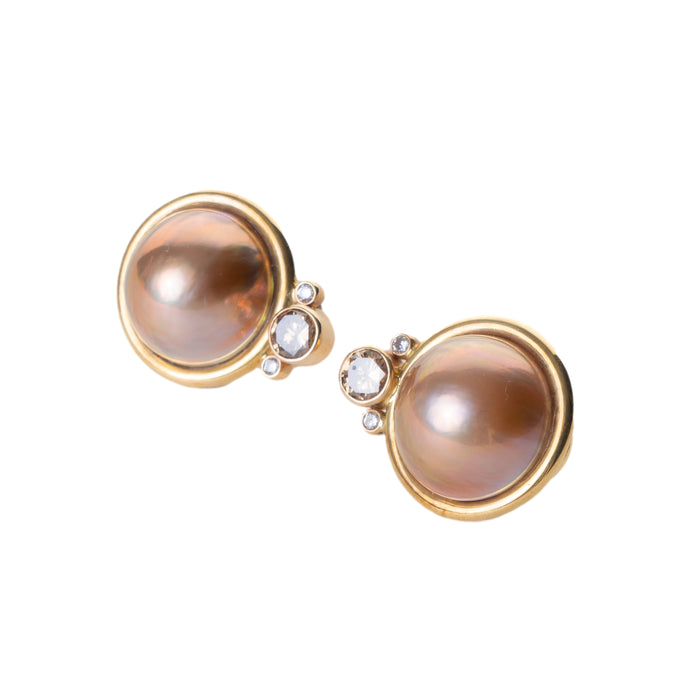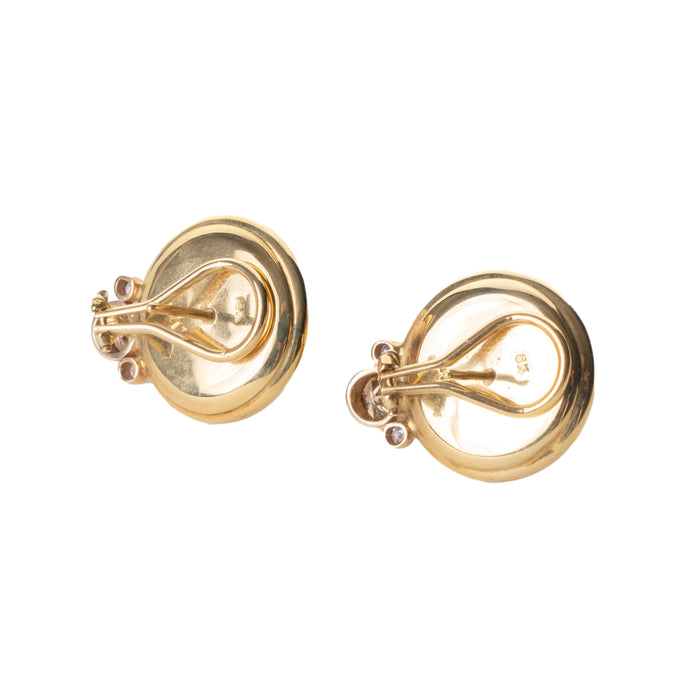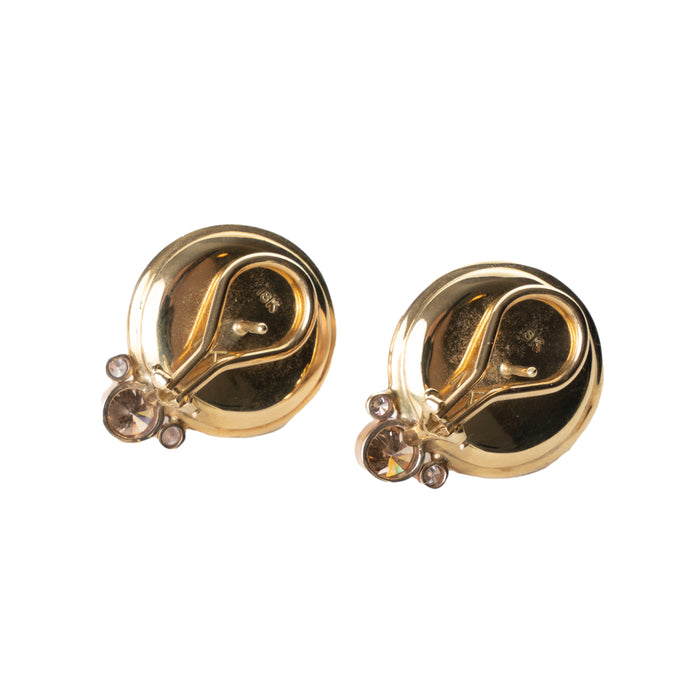 Exquisitely carved oval shell cameo profile pendant of Zeus remounted in a custom 18K gold bezel with enhancements of mabé pearls, white diamonds, and a square cut cognac diamond. The pendant is accompanied by matching mabé pearl earrings in 18K gold settings with white and cognac diamond enhancements. The cameo was made for the Grand Tour market and is indicative of the finest Neapolitan cameo carving, the tradition of which stretches back to antiquity.
Stamped on the reverse: MK, (Michael Kneebone) 18K
Naples, Italy, early 19th century.
Pendant Mount & Earrings: contemporary American.
Materials: Shell, Pearl, 18K Gold, White & Cognac Diamonds
SKU: 6082
Tear sheets are available on request. 
Shipping and delivery costs for this item are calculated at checkout.
Our complete Shipping & Returns policies are here
Request Hold
Thank you for your interest in this piece!