Five lobed red cinnabar covered box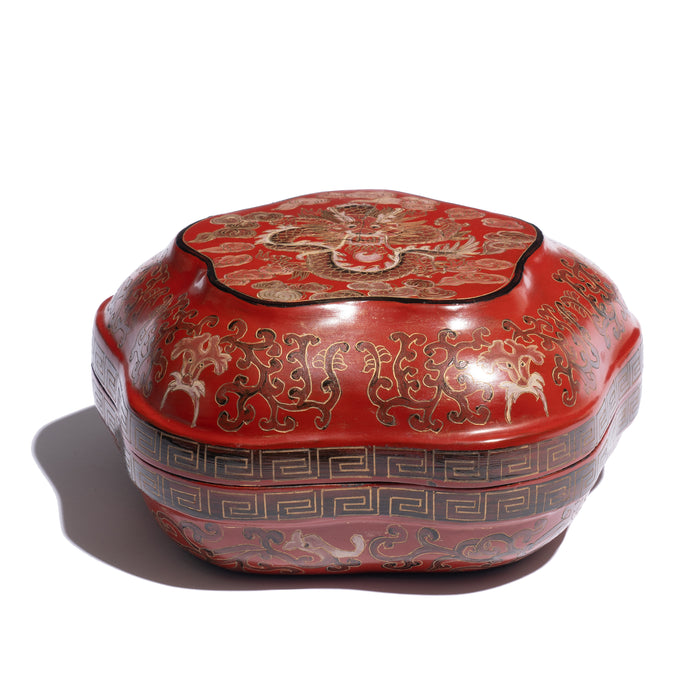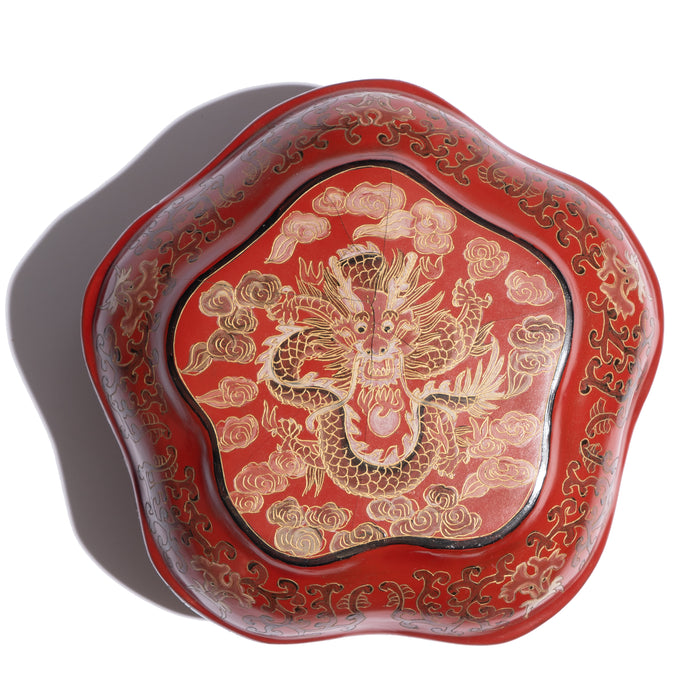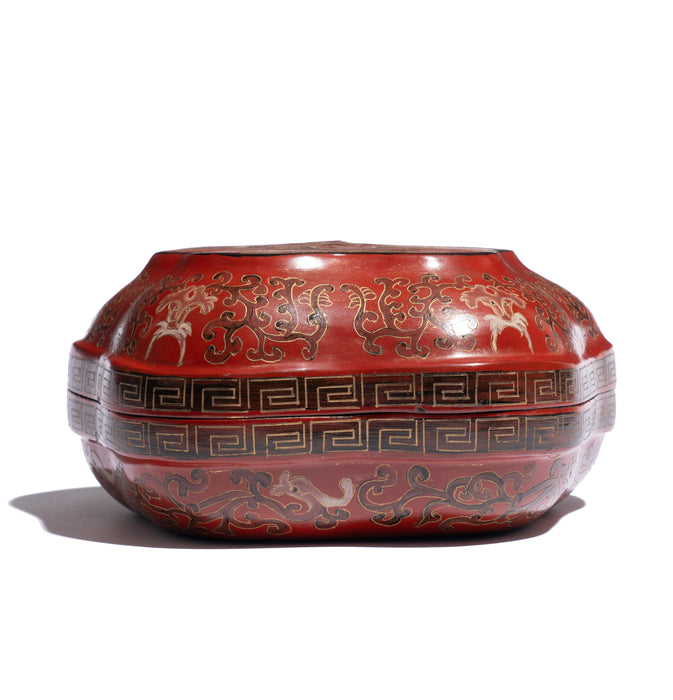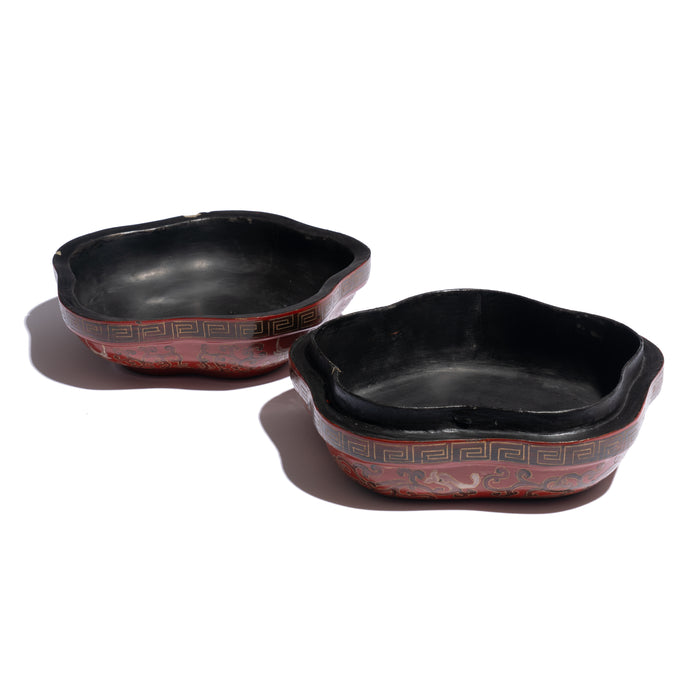 Five lobed covered box with flat top centering on a line carved dragon framed by clouds. The curved, lobed rim of the lid is line carved with scroll work and dragon heads at the apex of each lobe. The inverted cove of the base of the box is similarly line carved with scroll work. The edges of the lid and base share a running Li-Wen pattern. The interior is black.
Materials: Cinnabar
Dimensions: 7-1/2 W x 4 H
SKU: 8618
Tear sheets are available on request. 
Shipping and delivery costs for this item are calculated at checkout.
Our complete Shipping & Returns policies are here
Request Hold
Thank you for your interest in this piece!